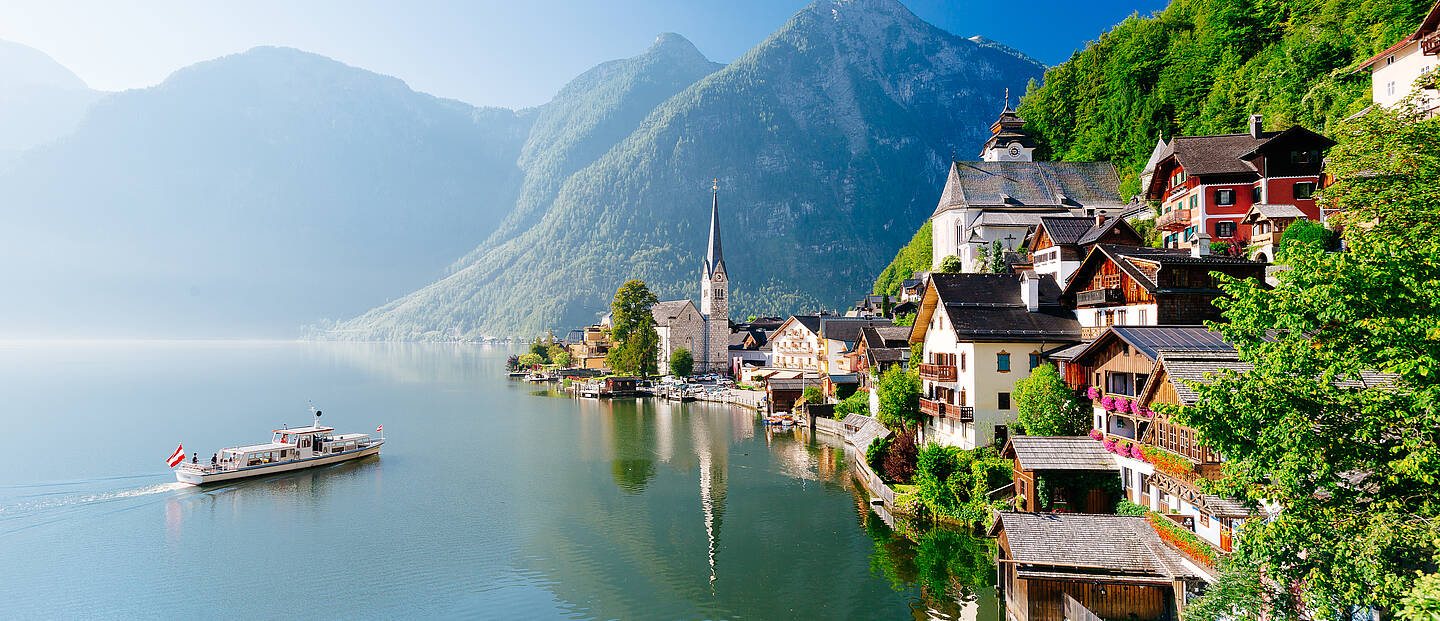 Hallstatt Tour
---
Visit the world famous town on the charming lake Hallstatt with a comfortable Hallstatt bus tour and explore the most beautiful sights.

This guided bus tour takes you from Salzburg in only 1.5 hours directly to beautiful Hallstatt. On this sightseeing tour you enjoy the breathtaking landscape of the Salzkammergut region. On the way you pass Lake Fuschl and the towns Fuschl, St. Gilgen and Strobl.
Once you are in Hallstatt enjoy the unique atmosphere of the world-famous town and the most beautiful Hallstatt sights during your 2.5-hour stay. Take a leisurely walk along the lake and admire the houses on the slopes of the mountains.
On the way back to Salzburg, the bus takes you from Hallstatt through the Rußbachtal valley and the villages Gosau and Abtenau, famous for their breathtaking views of the Dachstein Mountains. Finally, you return to the starting point of your sightseeing bus tour in Salzburg.
The Tour is available in English and German! (Tour may be guided bilingually)
Please meet us at Mirabellplatz / Corner Hubert-Sattler-Gasse 1, 5020 Salzburg (Panorama Tours Bus Terminal) some minutes before the tour starts and show your ticket.
Breathtaking landscape of the Salzkammergut region
Unique atmosphere of the world-famous town
Views of the Dachstein Mountains
Show more
Address
Mirabellplatz / Ecke Hubert-Sattler-Gasse 1, 5020 Vienna