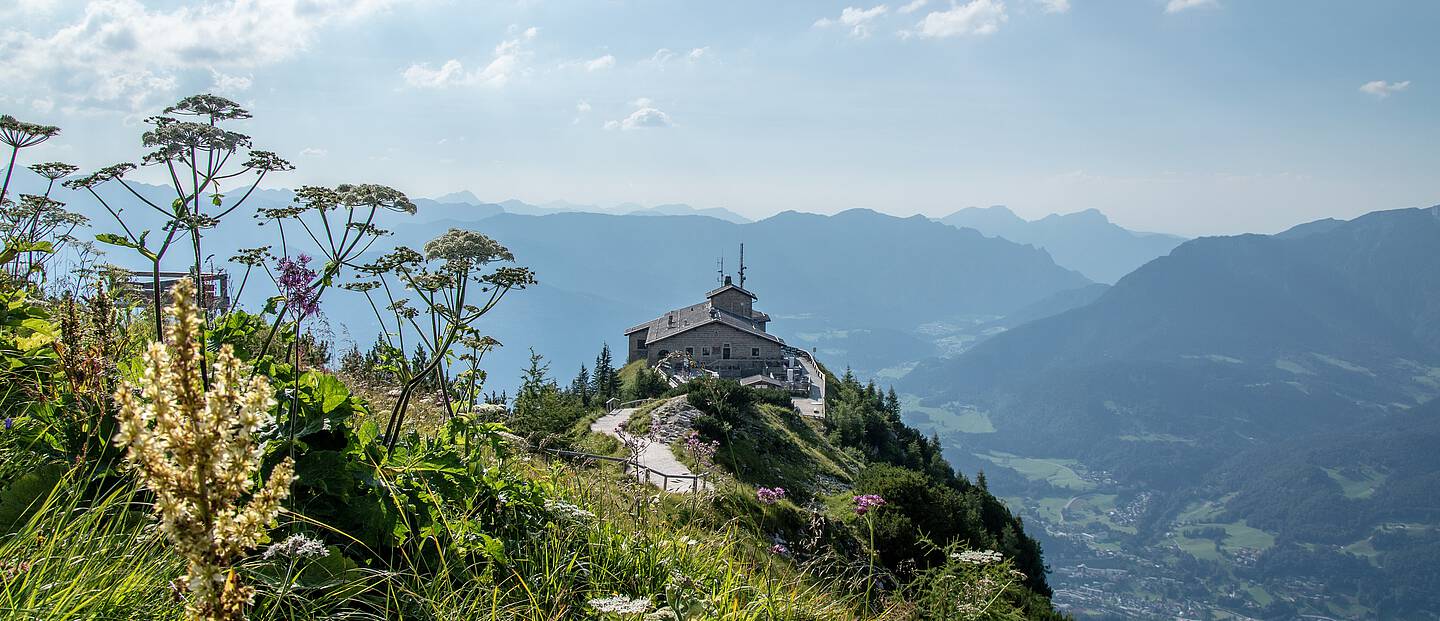 Eagle's Nest Tour
---
Visit the Eagle's Nest (Kehlstein House) with our guided tour and learn more about the historical details.
Experience spectacular views of the Alps on this tour to the Eagle's Nest.
From Salzburg, drive into neighbouring Bavaria directly to Obersalzberg. From Obersalzberg, we change to a special bus and drive up the 6.5 km road to the Kehlsteinhaus. Once you arrive at the upper car park, a 124 m long tunnel leads you into the mountain. Once inside the mountain, the lift takes you directly into the Kehlsteinhaus in less than a minute. In times past, it was used as a diplomatic house for Hitler's guests. Enjoy the beautiful panoramic view of the Salzach Valley and the Berchtesgadener Land from here and learn more about the history of this house.
This guided Tour is available in English and German! (Tour may be guided multilingually)
Please meet us at Mirabellplatz 2, 5020 Salzburg (Panorama Tours Bus Terminal) some minutes before the tour starts and show your ticket to our staff.
Excursion through the Bavarian Alps with a visit of the Eagle's Nest
May - October
Daily
08:45 AM
Show more
Address
Mirabellplatz / Ecke Hubert-Sattler-Gasse 1, 5020 Vienna