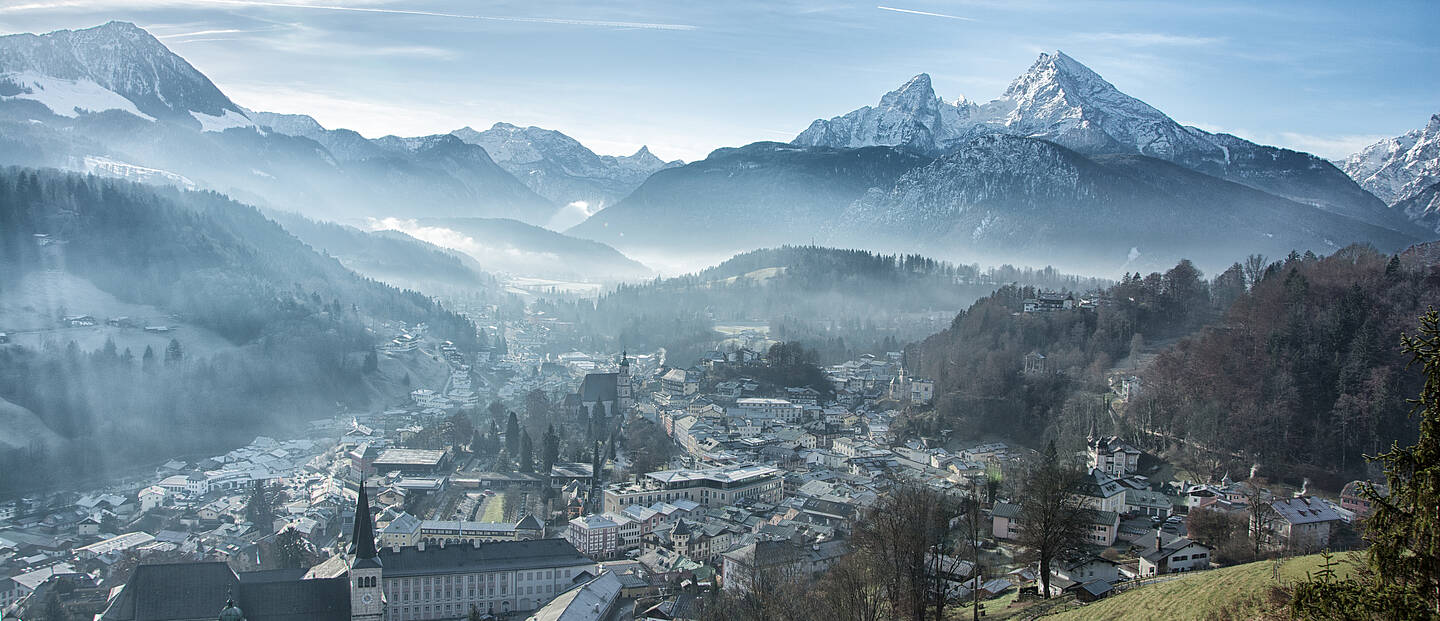 Bavarian Alps Tour
---
On this tour, our guide will take you to Berchtesgaden in neighbouring Bavaria. A picture-perfect town and the impressive backdrop of Lake Königsee surrounded by imposing mountains await you. From Salzburg you drive past Hellbrunn Palace and the salt mine until you reach neighbouring Bavaria. The first stop is directly at Lake Königssee. During this short stop, enjoy the breathtaking view of the Königssee, not without reason called the "most beautiful lake in Germany". The rest of the tour takes you to Berchtesgaden, which - nestled between mountains - has a particularly romantic flair. Here you have the opportunity for a leisurely stroll through the town. Visit the collegiate church built by the Augustinian canons and admire the impressive interior.
This guided tour is available in English and German! (Tour may be guided bilingually)
Please meet us at Mirabellplatz / Corner Hubert-Sattler-Gasse 1, 5020 Salzburg (Panorama Tours Bus Terminal) some minutes before the tour starts and show your ticket.
Obersalzberg
Königssee
Berchtesgaden Nationalpark
English and German
Tour may be guided bilingually
Show more
Address
Mirabellplatz / Ecke Hubert-Sattler-Gasse 1, 5020 Vienna