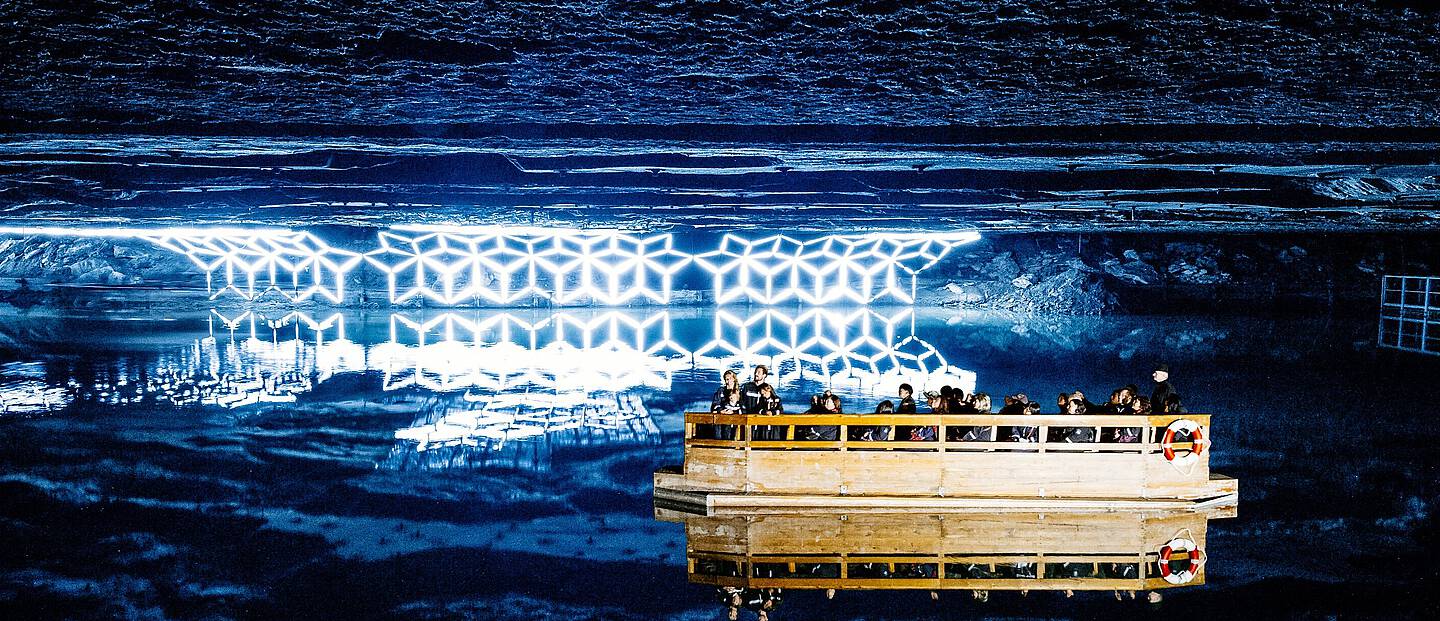 Super Saver: Salt Mines & Sound of Music Tour
---
Combine our Sound of Music tour with a tour to the historical Salt Mines.
Part 1: "Sound of Music"
In the first part of this tour, you will visit the original filming locations of the movie together with our guide and receive interesting information about the filming of "The Sound of Music". After all, our bus company (Albus) was directly involved during the filming of the movie. Julie Andrews, who portrays Maria von Trapp in the film, travels in one of our buses in the film. The excursion offers you the additional opportunity to get to know the historic city of Salzburg and the enchanting landscape of the Salzkammergut.
Part 2: Salt Mines
In the second part you drive directly to the entrance of the salt mine. There you will be dressed in protective clothing, which will be provided for you on site. Then a mine train transports you into the salt mine. An expert mountain guide leads you through the branching tunnels and explains exciting and interesting facts about salt extraction. You then go deeper into the mountain, this time by slide, an adventurous pleasure for young and old! Finally, inside the mountain, you board a raft and enjoy a spectacular and impressive ride across the salt lake.
This guided Tour is held in english!
Please meet us at Mirabellplatz / Corner Hubert-Sattler-Gasse 1, 5020 Salzburg (Panorama Tours Bus Terminal) some minutes before the tour starts and show your ticket.
Part 1:
Mirabell Gardens: Shown in many scenes including where Maria and the children sang 'Do-Re-Mi'.
The Gazebo: Where Rolf and Liesl sang 'Sixteen Going on Seventeen' and Maria and the Baron sang 'Something Good'.
Palace of Leopoldskron: This historical palace and its ground provided many filming locations including the lake where the boating scene took place.
Nonnberg Abbey: This historical abbey was used both in the movie and the true story. In real life Maria and the Baron where married here in 1927.
St. Gilgen/Lake Wolfgang: This picturesque area was featured in the opening sequence of the movie. The village of St. Gilgen is situated directly across from the famous Schafberg mountain.
Church of Mondsee: The Sound of Music Wedding Church. This historical church of Mondsee was the location of the movie wedding between Maria and the Baron.
Part 2:
Dress like a miner
Miner's train
Miner's slides
Salt lake
Show more
Address
Mirabellplatz / Ecke Hubert-Sattler-Gasse 1, 5020 Vienna