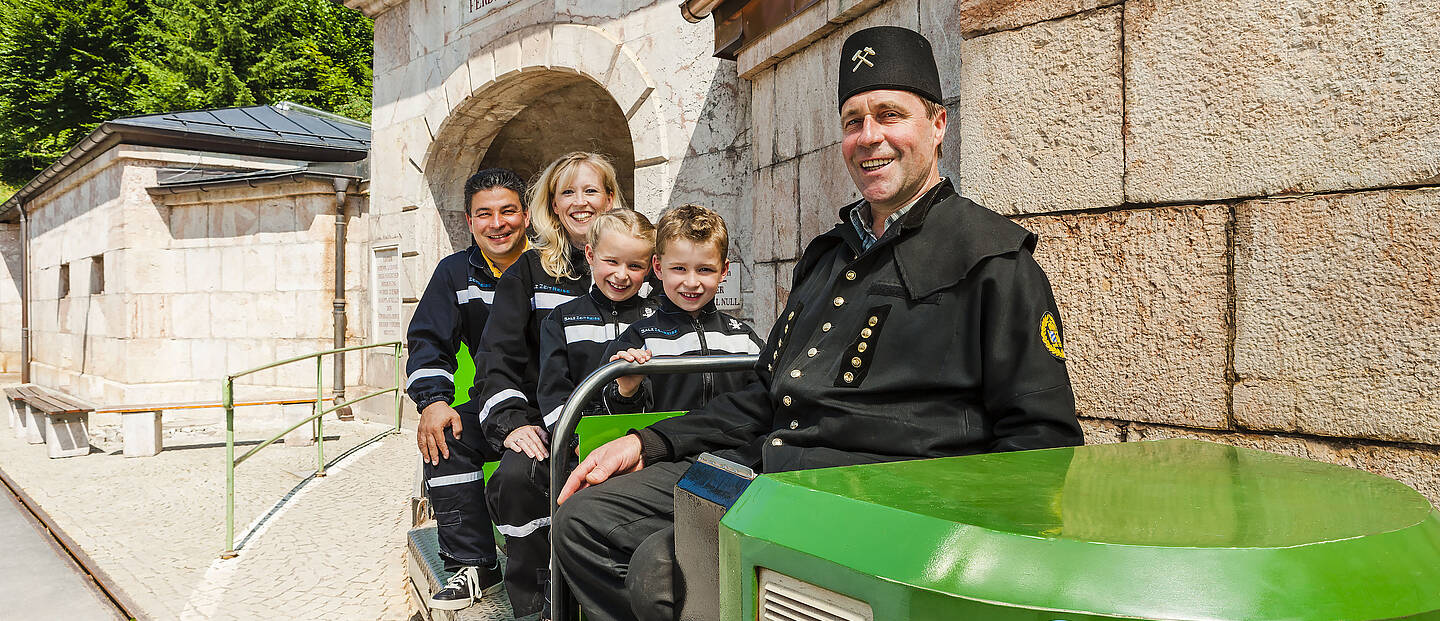 Salt Mines Tour
---
Starting in Salzburg you and our guide had south out of the city towards the Salt mines. Before entering the mine you will dress like a miner (protective clothing provided) and then travel by miner's train into the heart of the mountain. Once inside this remarkable underground world the knowledgeable local miner/guide will amaze you with tales of the history of the salt, how it was mined, transported and used. Going down further into the caverns you can use the miners' slides, great fun for all ages. Then be amazed within the mountain as you travel by raft across a Salt Lake. Finally after touring these enchanting underground labyrinths we return to the outside world on the same train.
This tour is fun and interesting, not to mention a unique opportunity to experience this underground world. Ideal for all ages!
The Tour is available in English and German! (Tour may be guided bilingually)
Please meet us at Mirabellplatz / Corner Hubert-Sattler-Gasse 1, 5020 Salzburg (Panorama Tours Bus Terminal) some minutes before the tour starts and show your ticket there.
Dress like a miner
Miner's train
Miner's slides
Salt lake
Show more
Address
Mirabellplatz / Ecke Hubert-Sattler-Gasse 1, 5020 Vienna