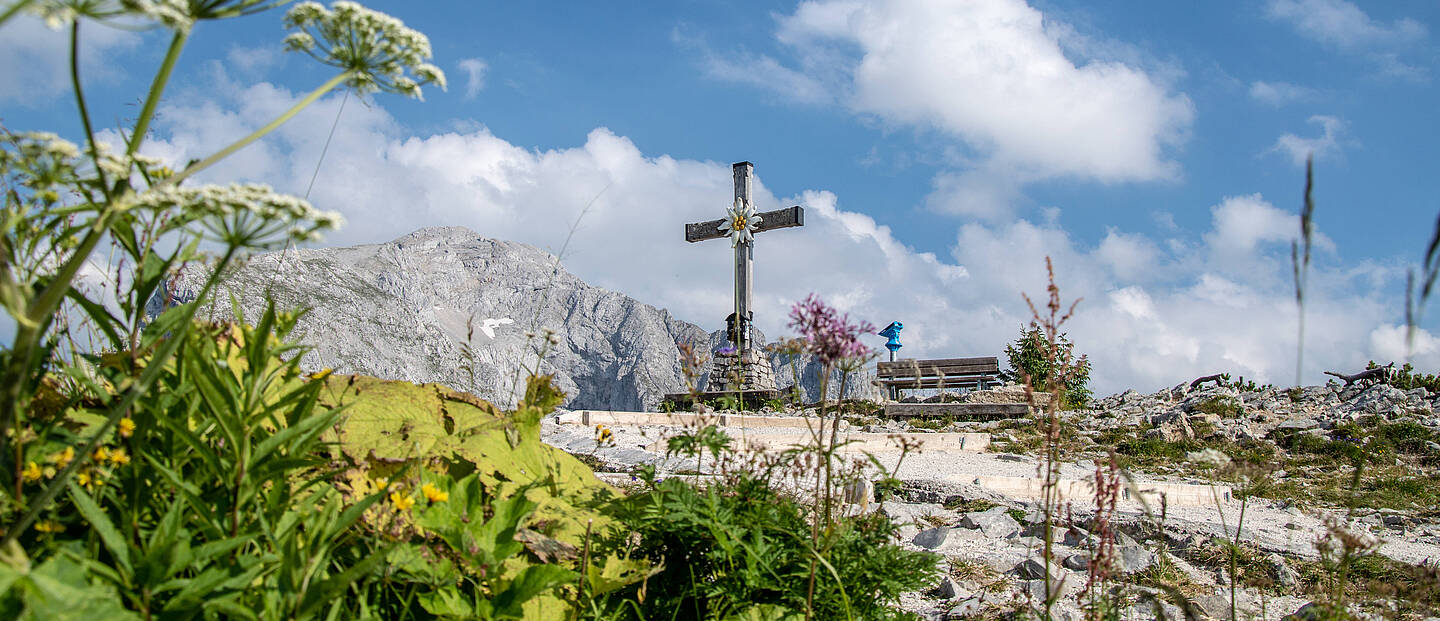 Super Saver: Eagle's Nest, Salt Mines & Bavarian Mountains
---
Combine 3 of our most popular destinations:

Spend a day in the Bavarian Alps: ride the WWII elevator to the historic Kehlsteinhaus at the top of Obersalzberg, enter the adventurous salt mines, visit the idyllic Bavarian village of Berchtesgaden, and explore the natural beauty of alpine Lake Königsee.

Part 1: Kehlsteinhaus

The Kehlsteinhaus is a historic lookout point in Bavaria and offers breathtaking views of the Alps at 1834 meters above sea level. The Kehlsteinhaus (also called Eagle's Nest) was built in 1938 as a 50th birthday gift for Adolf Hitler and served for representational purposes during the Nazi era. You can get to the Kehlsteinhaus in specially equipped buses that take you up the 6.5 km road with a gradient of 22% before you reach the interior of the building via a 124 m tunnel and a magnificent lift. This architectural masterpiece is one of the most popular destinations in this region.

Part 2: Berchtesgaden Salt Mine

The more than 500-year-old salt mine in Berchtesgaden offers you an educational and exciting tour underground. The mine train takes you 650 meters into the mountain to the salt cathedral. Via a first slide you continue to the rock salt grotto. Here, a salt laboratory and many other stations await you, providing exciting insights into the history of salt mining. After another fun slide, you will arrive at Spiegelsee, which you will cross on an impressive raft ride.

Part 3: Lake Königssee

The world-famous Königssee is located in the Berchtesgaden National Park and belongs to the municipality of Schönau am Königssee. An impressive natural backdrop awaits you here, as the cliffs of the Berchtesgaden Alps drop almost vertically to the shore of the emerald green mountain lake, which measures 192 meters at its deepest point. Behind the peninsula of St. Bartholomä, which with its baroque pilgrimage church is one of the most popular photo motifs here, the eastern face of Mount Watzmann rises up.

The tour is available in English and German. (This tour can also be conducted in multiple languages).

We kindly ask you to arrive at our meeting point Mirabellplatz / Ecke Hubert-Sattler-Gasse 1, 5020 Salzburg (Panorama Tours Busterminal) shortly before the tour starts.
Please show your ticket to our staff there.

Part 1
Panoramic view of the Alps
Kehlsteinhaus
Part 2
Ride with the mine train
Slide into the rock salt grotto
Raft ride in the underground mirror lake
Part 3
Berchtesgaden National Park
Impressive natural scenery
The tour is available in English and German. (This tour can also be multilingual).
9 hours
The tour ends at about 5.30 pm
daily between 6 May and 31 October
08:45
Show more
Address
Mirabellplatz / Ecke Hubert-Sattler-Gasse 1, 5020 Vienna